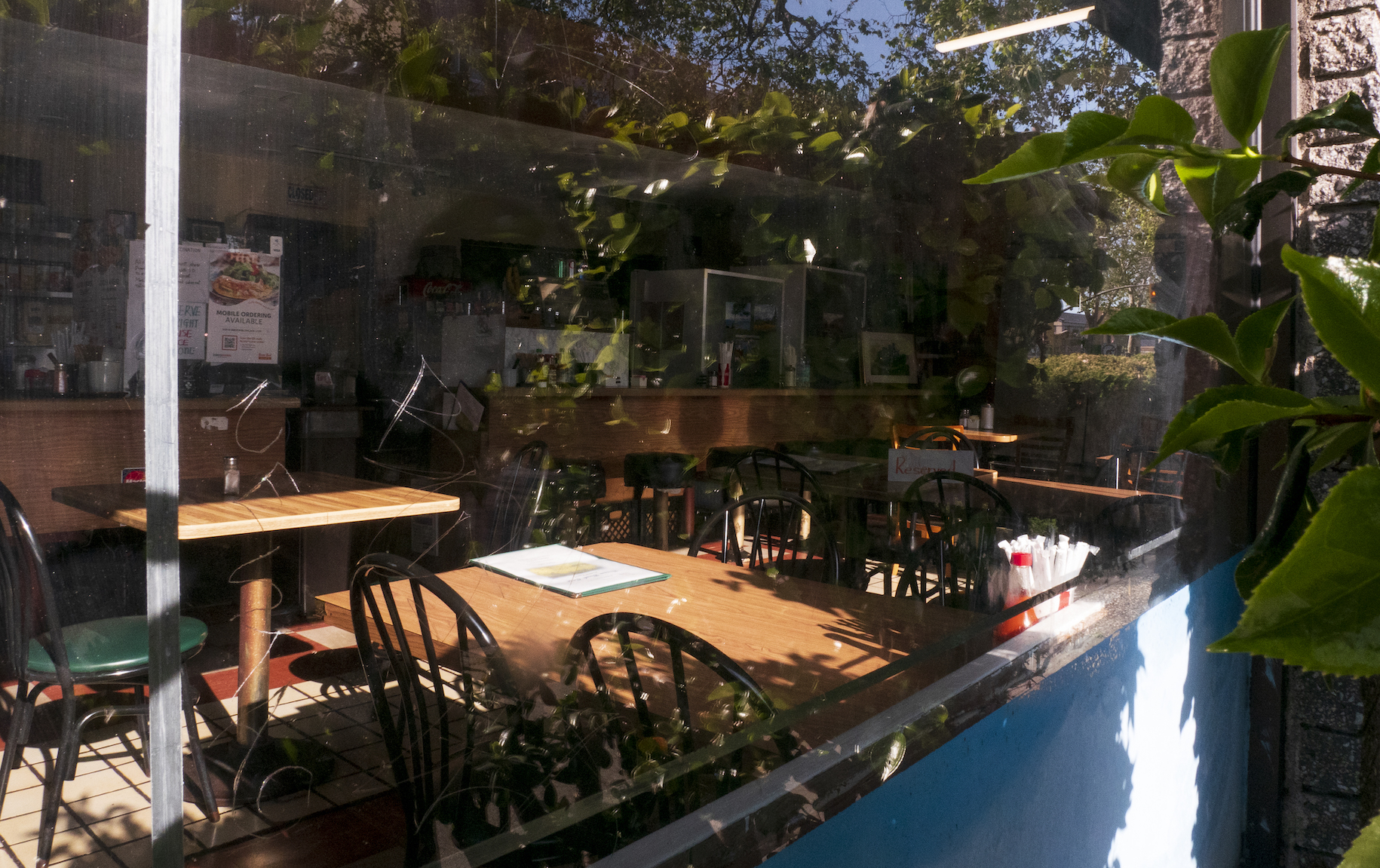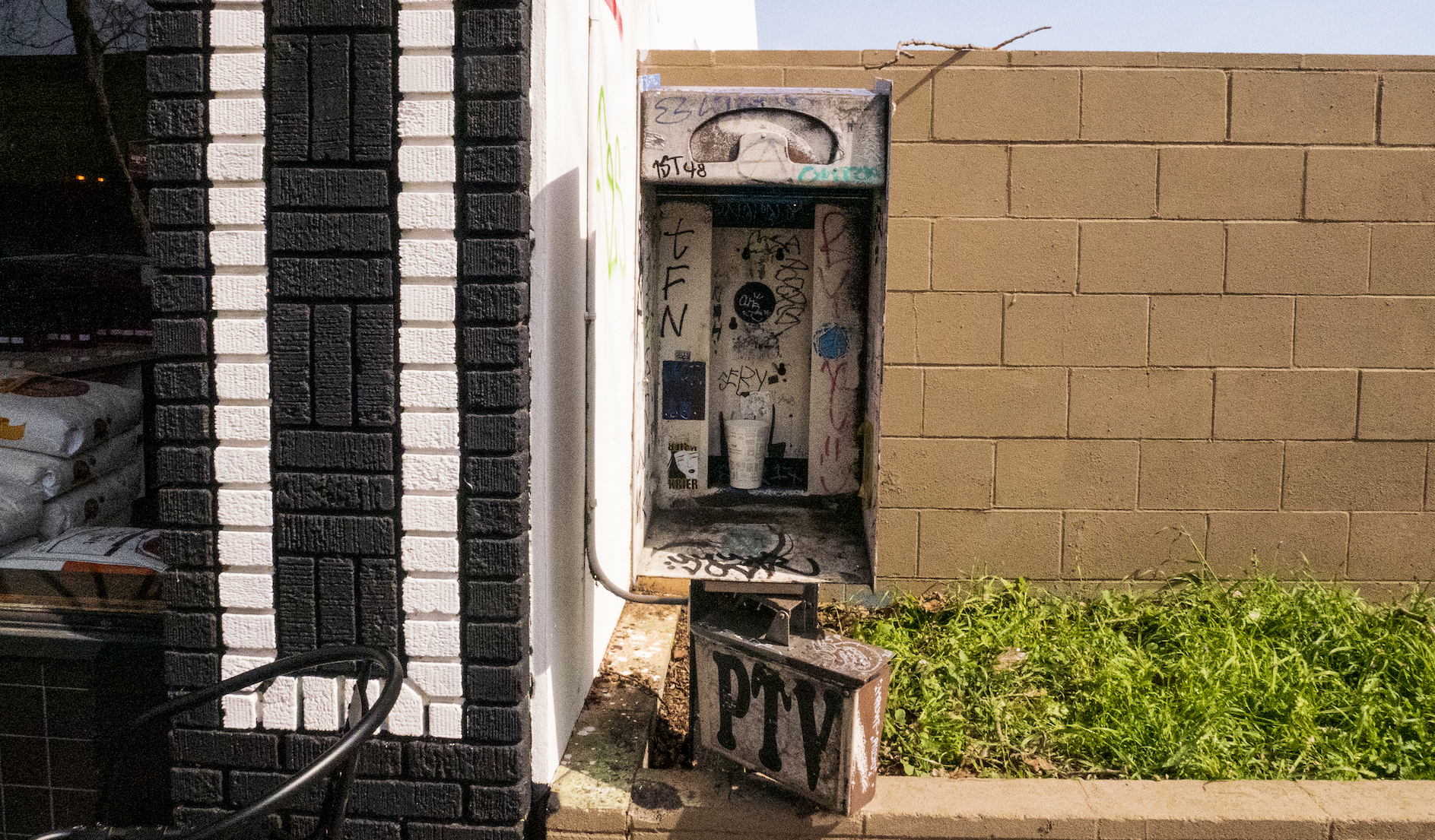 Infinite Cities: San Pablo Avenue by Jack Moorehead

Safe Passage, Safe Harbor.

The east bay area's history can be projected in these terms. A place where the ground is geologically and politically morphing through time. Streams from the valley deposit its transport into the Delta for nurture, a safe harbor for the non-human communities migrating thousands of miles across the surface of the Earth. Rough seas and globalization's discontents – seemingly faraway – flow into the calm bay through the gate. Oakland and Richmond are the points through which known and strange things pass. Both have been blessed and cursed with modernity's goliath: container shipping terminals with almost automated labor. Capital's merchants find safe harbor for their product box stores in Emeryville, while the artisan designers in Berkeley finally receive the materials which have been backlogged by the 'supply-chain' question; meanwhile, upstream in the valley, farm laborers attempt safe passage by giving hours of their life to merciless undocumented working conditions. Feeding the produce markets along Richmond's main corridor. Hidden beneath the gargantuan structures of the ordered metropolis is a place where those who are subject to malign systems of differentiation attempt to find safe harbor. Emotional, Cartesian, and Carceral distance humans traverse: from Myanmar, Vietnam, Hong Kong, Nicaragua, Brazil, Algeria, and the U.S. South safe passage is made. In the shadows of Oakland's shipping terminal, the overseas workers primarily from the Philippines both integral and hidden from the economy's sublime order, send remittances home for an eventual guarantee of safe passage.

Industry is an agony, but is also romantic.

I've moved over seven times in my life. Attempts to find safe harbor are numerous. Omnipresent, and brooding over the mind, is the thought of eventually having to leave. My attachment to place then has been less so with people explicitly, but with the fond nostalgia of how places look. Capturing personal images for fond reflection: trajectories of space and time reverberate visually. San Pablo Avenue is yet another one of these kinds of places. Where I, the transient citizen, tries to make sense of the dynamic complexity of a place. Everyone has the capacity for safe passage and safe harbor. Once these moments are achieved for a time being, it's my fascination how we then make a place feel real. Real people, with real desires, stories, and struggles making their presence known in the landscape.

We're always in motion. Light shifts, affecting vision. The camera sees, we imagine.

I initially set out in this class with some sort of prescriptive vision of what the capital M-meaning was going to be. But as weeks passed, I realized this was useless. San Pablo has never been studied, and maybe it shouldn't be. It's impossible to put into terms the complexity of it all. Themes are numerous, and I hope the images make some of them evident. San Pablo is currently ground zero for the 2040 Bay Area Vision. But vision is also a limitation, behind the elaborate design schemes and data analysis is the situated dynamics place. Historically heavy spaces. Creative work emerges as an attempt to find the true, everyday forms of cities along San Pablo Avenue. Anticipating another transformation of landscape, the walker becomes a witness to place. Visual technologies are the medium which hold spaces in our consciousness for reflection. Composing images by capturing light, the emotional manipulation of color, mentallyrecording fond memories of place into the soul.

Starting the course, I only had a passive following of several photographers. But no language to put what touched me about the work. By engaging with some of the basics I began to realize what had always been intriguing to me, and what I have attempted to set out and do (in retrospect): the composition of everyday life. Art is not for art's sake. But instead a beautiful thing which emerges from our own embodied rhetorics, experiences, and ways of seeing so indelible to the self.

Fond are the times of seeing everyone else's work in print, and the sacred moment in which language eludes. If this work sets out to do anything it's how memory begins to bind us across time and space with images.

The Safe Passage of memory into the Safe Harbor of identity.