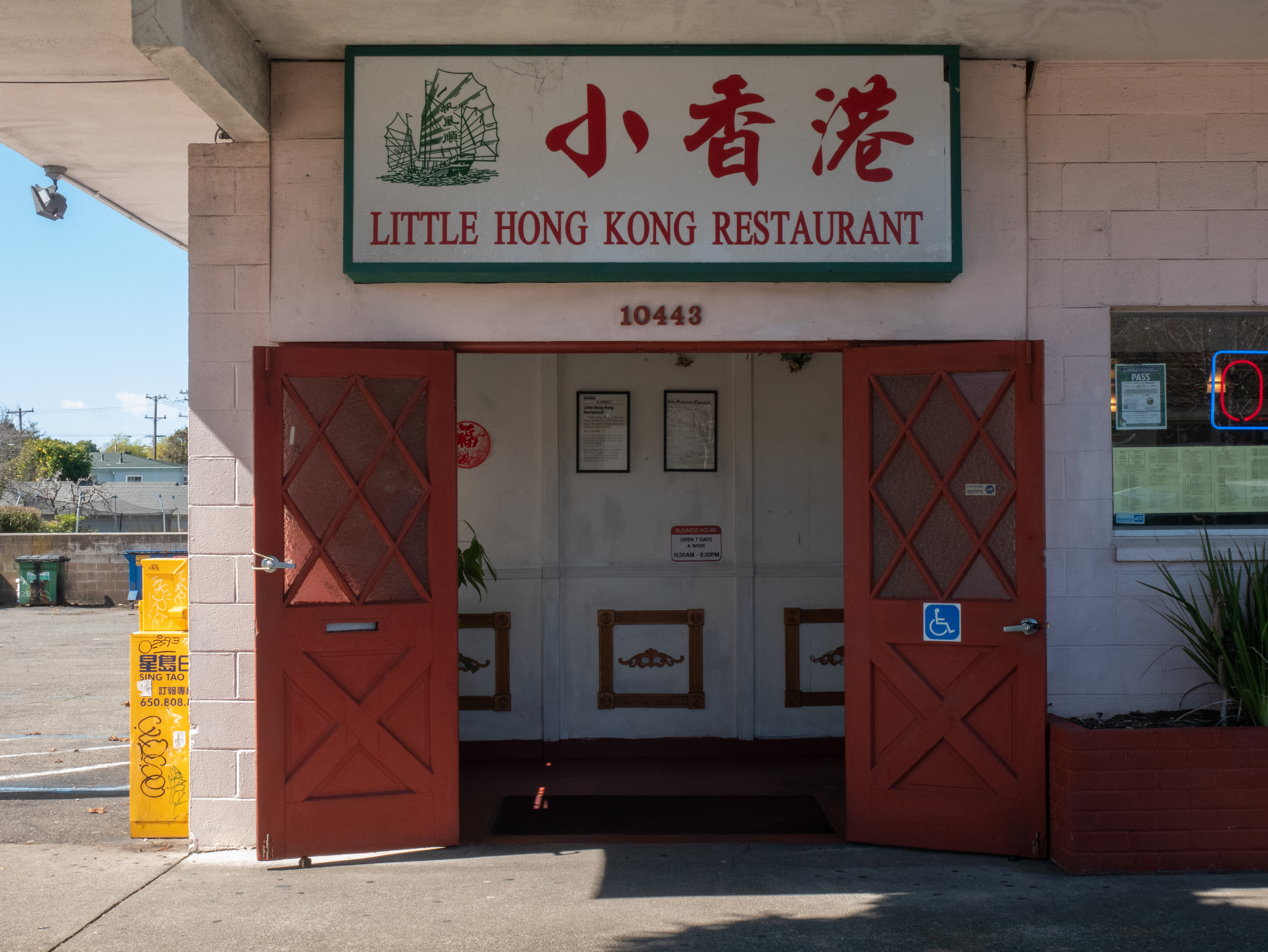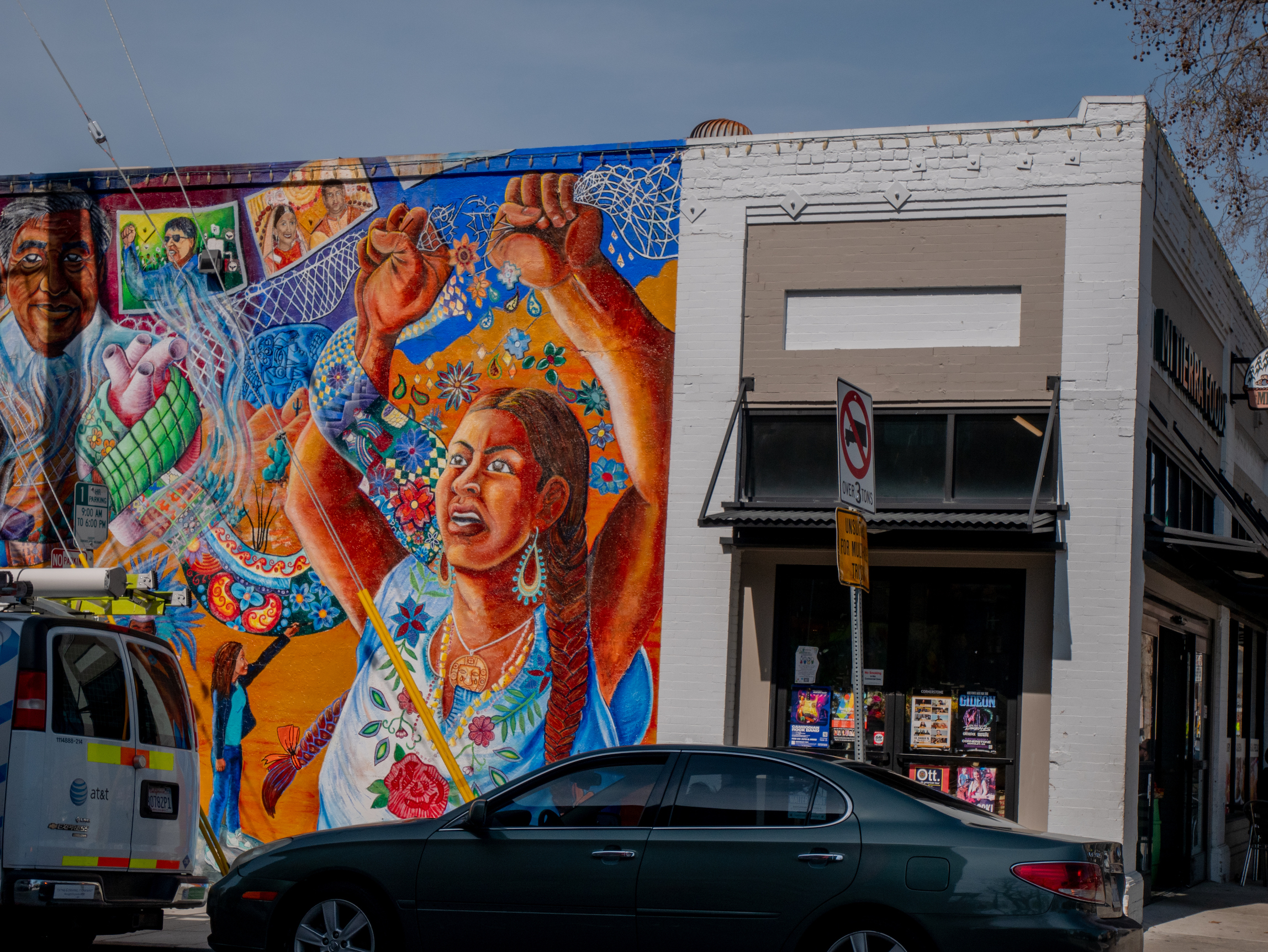 Crossing Over: A Photographic Meditation of Borders, Race & Resistance along San Pablo Ave by Randy Rodriguez

Over my last two years at Berkeley, being simultaneously first-generation, low-income, and Brown, I have come to learn that the discourse around finding tu gente (your community), a sense of belonging, and place, is a prevalent one – particularly among Black and Brown folks who move here from different cities, states, and across other academic institutions to pursue their studies. While these conversations have provided me with comfort time and time again, especially as the first to move out of my family's unostentatious apartment in Southeast LA, I still had this anticipation, this sort of psychological border that I developed about what it must be like to live in the East Bay entirely on my own. With no one to connect to or with, I found myself thinking deeply about the racial and class dynamics of the Bay Area and became increasingly concerned with how different living here would be from the working-class, Black, and Brown urban communities I have formed a part of, and which have come to define the last 28 years of my life. It has been this overarching experiential frame that I've held onto over the last four months in navigating the everyday happenings along the San Pablo corridor.

Conceptually, while simultaneously grounding myself in the notion that theory is after all lived, I was inspired by Gloria Anzaldua's theorization on liminality and borders which offers insights into the ways race, identity, and borders intersect. Much like San Pablo Avenue intersects the multiple neighborhoods we walked along. Not only can these "borderlands'' operate as sites of cultural hybridity, but they are also areas of blending, spaces where boundaries may or may not dissolve. Deeply robust and imbued with creativity, they can also be sites of conflict, tension, and violence. I find that borders, both physical and psychological, ultimately play a significant role in shaping our identities.

While tremendously interconnected, I have found it impossible to try and define the East Bay in a holistic way. An attempt at doing so would be reductionist, especially as it relates to these demographic inquiries of race and class. San Pablo Avenue as the common thread which weaves multiple cities together offers a unique insight into the ever-shifting realities of life along this intersection. Through this photo sequence, I explore the racialization of San Pablo Avenue, originating from the densely urban neighborhoods of Oakland spanning to the spread-out suburbia of Hercules. I posit that San Pablo Avenue is simultaneously an interdependent intersection as much as it is a site of boundaries and borders which bleed into Bay Area city limits. I do so by attempting to highlight the quotidian, the practice of everyday life for working-class Black, Brown and Asian communities and establishments along the stretch in a manner that deploys dignified visibility. These communities of whom have been here for decades and who have come to establish their own terms of existence, modes of self-recognition and resistance among the ongoing gentrification and dispossession in white America. In highlighting the everyday-ness of racial and ethnic minorities along San Pablo Avenue, I aim to put center-stage both the inclusions and exclusions (borders) that exist along this microcosm of the East Bay, both physical and psychological, to make clear how sites of contestation like San Pablo Avenue are where racial alterity and the blending of identities can be conserved, transformed, and celebrated.