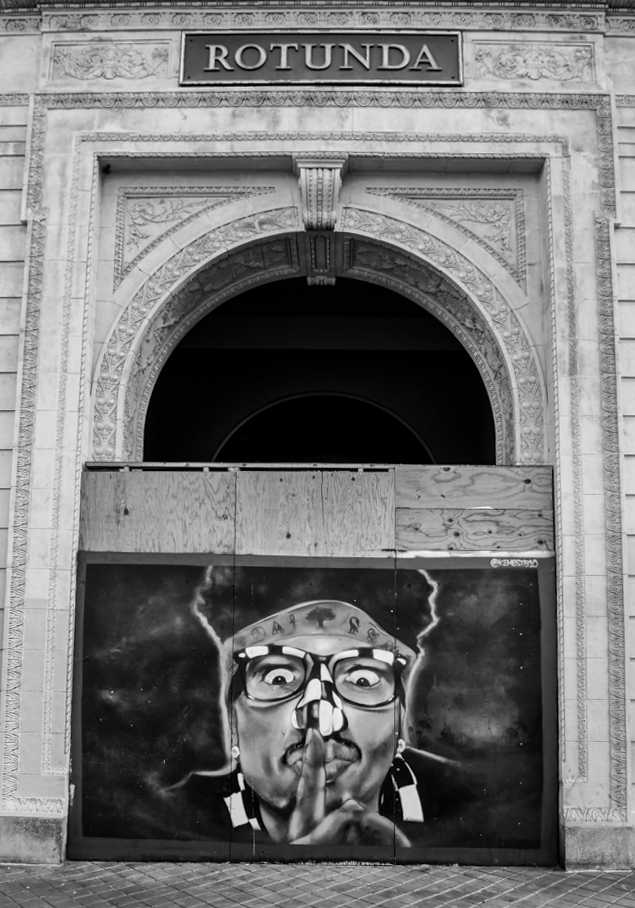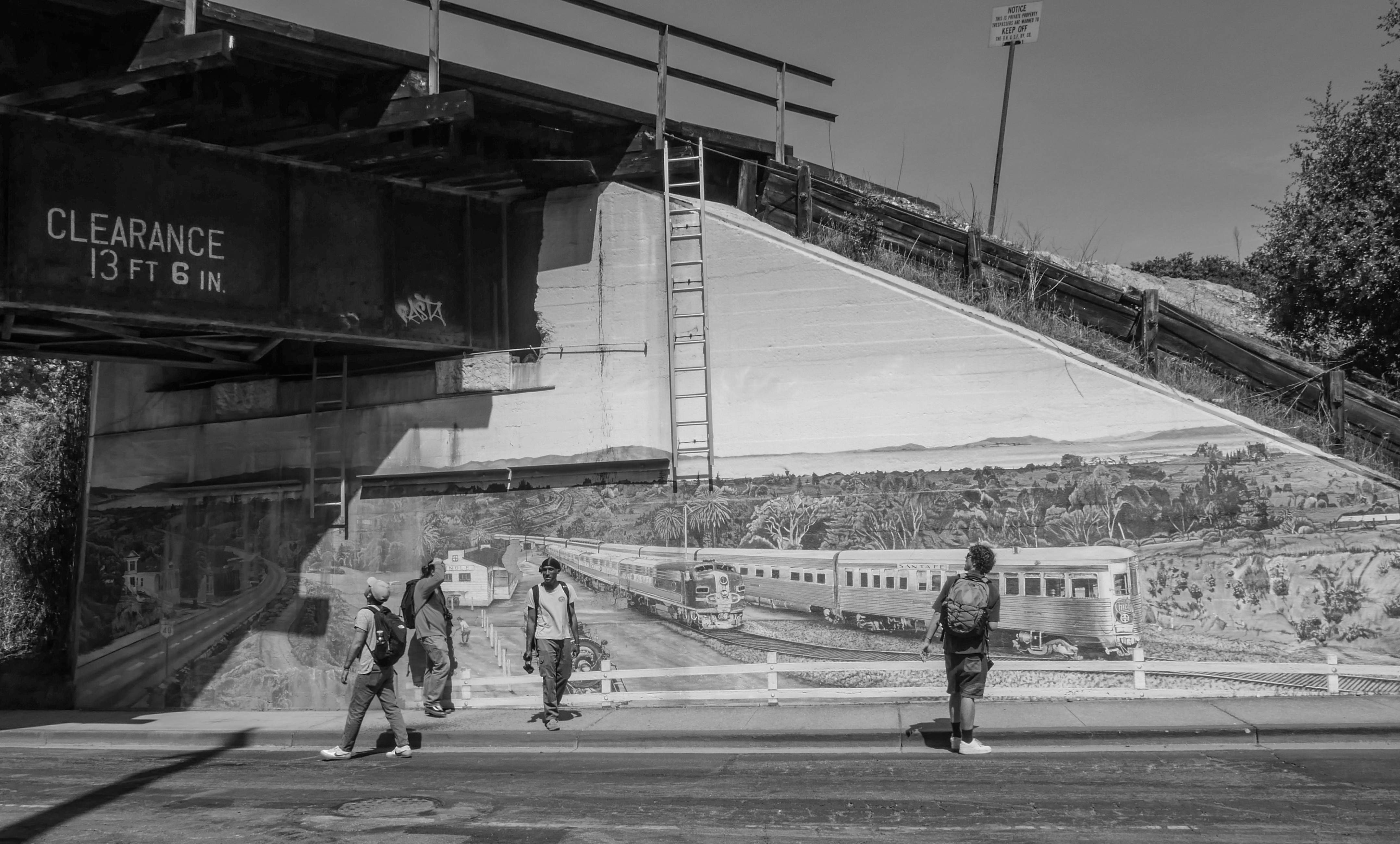 Souls of the Cities by Wendy Rajan

The topography of San Pablo Avenue starting from the south end of Oakland and ending at the north end of Rodeo is a thoroughfare mostly consisting of small-scale light industrial commercial buildings that are intertwined with low to medium rise mixed-use residential apartments.

Cities along San Pablo Avenue show some form of change over time, whether it is through structural development of mixed-use properties, clean and neat public streets, or spruced up and maintained existing smaller light industrial space that are occupied with new and established entrepreneurs.

The scenery along San Pablo Avenue that was once picturesque with passenger trains and pedestrian traffic during th early 20th century is now crowded and polluted with vehicles of varied sizes and models. The traffic congestion up and down the thoroughfare disrupts the peacefulness and airy experience for pedestrians along the storefronts.

Throughout San Pablo Avenue there is a lack of green spaces including public restrooms and outdoor seating; town planners may want to consider incorporating this design element for future development. Despite the lack of shared community spaces there is a tight community of long-term store owners. San Pablo Avenue is densely populated with people from various parts of the world and that is what makes the geography of San Pablo Avenue vibrant and special.

I set out to photograph the geography of infrastructural changes in progression on San Pablo Avenue. The inspiration for me to take photos of infrastructural changes came from one of the semester's reading materials that talks about "riot architecture" on commercial buildings.

As I began to photograph the facades of the shuttered small commercial buildings, I noticed the dreadful silence and the absence of people. Photographing buildings with the heavy presence of vehicle traffic on San Pablo Avenue proved to be challenging for me in terms of positioning for the image.


As I continued walking north, I met some friendly small business owners who engaged me in enjoyable conversation, and I decided to photograph them with permission. Photographing people in their relaxed state is difficult because I had to genuinely engage in conversation with each person to gain their trust before I could ask to photograph them.

One small business that is in the closing chapter of its existence is Happy Donuts on San Pablo Ave and Gilman Street in Berkeley. I had the pleasure of meeting Nancy, the owner of Happy Donuts, whose bubbly, positive, giving, and charismatic personality immediately reminded me of my grandmother. The difference is that Nancy sells donuts and coffee, while my grandmother sold chicken and eggs within their neighborhoods.

Nancy immigrated from Laos to the Bay Area with her husband and young children over forty years ago. Nancy worked at a donut shop in San Francisco, gained the skills of donut making, and opened Happy Donuts on San Pablo Avenue thirty plus years ago. Nancy mentioned to me that thirty years of making donuts is enough, and she will be retiring from the business in two years.

Like Nancy, I also had the pleasure of meeting with Naz in her space at the Halal Market in Richmond, and Christian at Botanica in San Pablo where many beautiful cultural material items are on display. Their welcoming personality made it easy for me to photograph them. I felt as if I had known them for a long time and I could communicate with them in a relaxed manner.

I also met with Ish, another friendly Barber shop owner in Rodeo whom I did not photograph. Ish was forced to relocate his business of ten plus years from Hercules to Rodeo when the new mixed-use infrastructure was built.

Sadly,this warm experience of connection is not felt in big chain stores. These small family-owned businesses are located away from the bigger chain retailers, and small shopkeepers like Nancy, Naz, Christian and Ish are left to compete with the new bigge retailers that slowly push small businesses farther away, or towards closing. You lose the soul of the city when small business owners are replaced with big faceless corporate proprietors and cookie cutter buildings. I hope my photographs of some small businesses and owners can contribute to an important story on San Pablo Avenue which is a significant part of the East Bay's history in California.