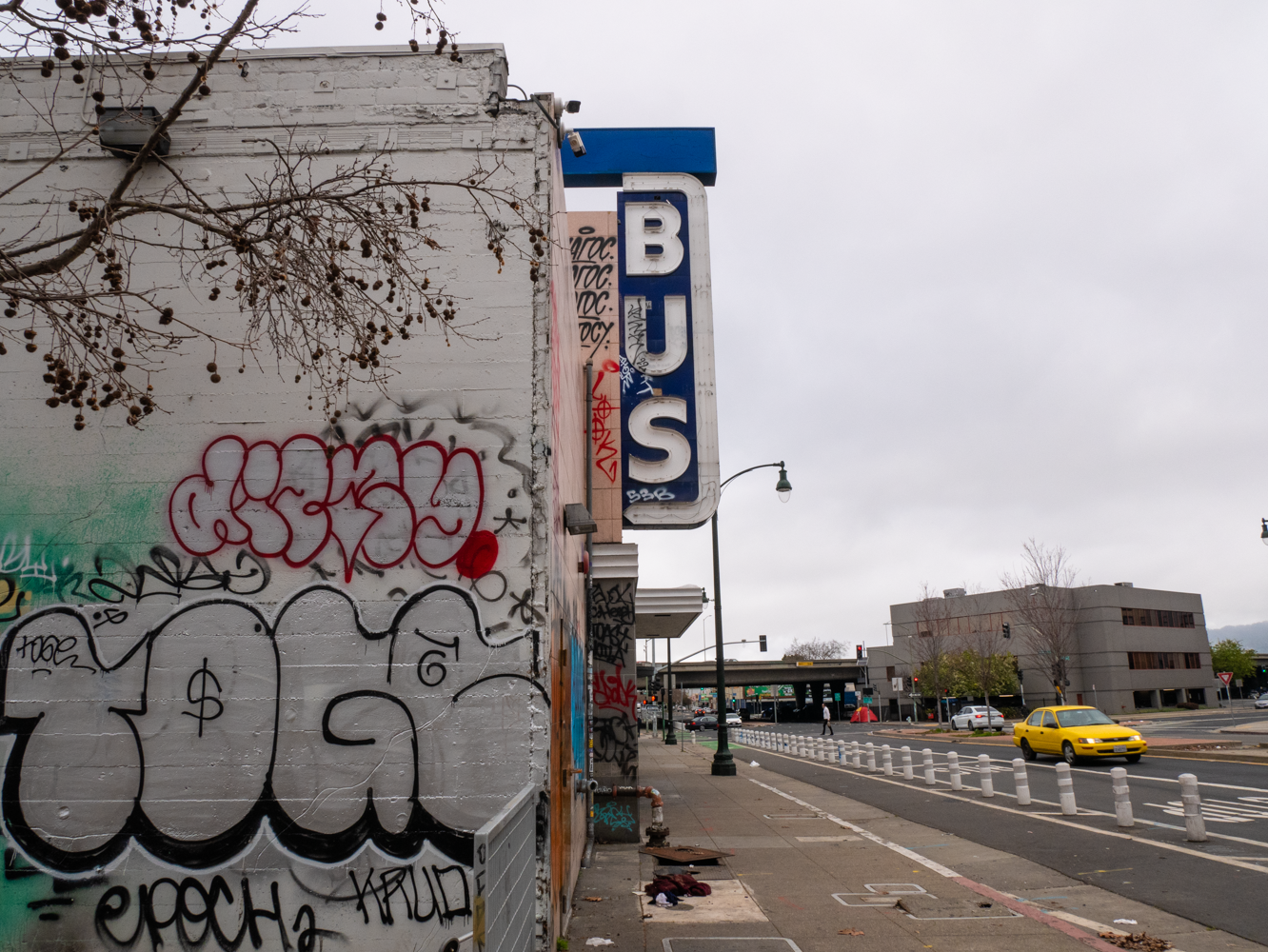 Writing Themselves into the Landscape
by Zahir Ruiz
Growing up in Los Angeles, I was surrounded by vibrant street art and graffiti that has always caught my attention. When I moved to Oakland, I was struck by the rich culture of graffiti and through this course I've learned more about the graffiti on San Pablo Avenue. I feel like the graffiti on San Pablo Avenue tells a story of struggle, resilience, and the power of creative expression. For me, this graffiti is a reminder of my own upbringing, seeing tagging on bridges, buildings, freeway signs. I am drawn to the dynamic colors and shapes of the graffiti, and how people have used San Pablo as a canvas to literally write themselves into the landscape.
Through our photowalks I've used natural light, sometimes far away shots but also close-up shots to capture the textures and details of the art. Or sometimes to capture the emptiness of a building, street, or old railroad that leads to nowhere.
By also exploring the spatial politics of graffiti, I hope to provoke reflection on the power dynamics that shape our built environment. Through my images, viewers can see how the graffiti of San Pablo Avenue challenges the norms of urban space and resists the forces that seek to confine and control it. The art becomes a powerful visual representation of the communities that create it, and how creativity and resilience continues to flourish all around the East Bay.